IN LOVING MEMORY

October 9th, 1973 to September 1st, 2000

Benjamin James Croman

After a 3 1/2 year battle with GHB Ben did 2 TV Specials Talking about his addiction and how he could beat it. He tried to help other people.  Just when we thought he was over the hump Ben sunk once again into a severe depression and Now he is GoneThe Hardest Thing Ever To

Do as a Parent is to read your Childs

Autopsy

This Drug is a KILLER Stay AWAY FROM IT!

 I THANK THE LORD FOR THE TIME I HAD WITH BEN BUT GHB CUT THAT TIME SHORT WAY TO SHORT!

If you or someone you know has a problem with GHB please contact 

www.projectghb.org

 For More In Depth Information on GHB

In Loving MEMORY of Ben 1973 to 2000

I dedicate my heart to you: for you have got me all the way through the hard the tough and all that stuff but most of all you help me through all the times that I've mised you! A lot of things have been going on since you have been dead and gone most of it has been bad but all of it was very sad 5,000 people died and over a million cried.  But the saddest thing that actually came true is the death that really happened to you - Love your niece Jade A. Leith Age 11 12/06/01

Another day, another night,

Another tear I had to fight,

The thought of you is still going strong,

It seems that everything is going wrong,

We will never forget you even though you are gone,

While in our minds you are still going on,

Standing tall in the wind,,

In our hearts you are our friend,

I will never stop crying when I hear your song,

Even if I hear it all day long,

All life is, is just a race,

A race to the beloved heavens gates,

I guess this one you have won,

But in my mind, You've just begun

Jade Leith, 12

2/03/03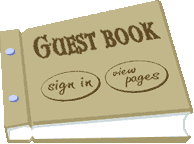 Jade & Jordan Ben is Always With You

Share your story with Ben in his guestbook he is listening

and his belief always was "Don't Give Up"

You can e-mail Bens Mom at 

diane_bianconi@yahoo.com

I'LL BE THERE SOMEDAY TO SEE YOU AND IT WILL BE WONDERFUL - Love Mom

19 years and our love for you never if forgotten and your niece & nephew are doing so great Jade is Graduating from UOP & Jordan much like  you is taking mechanics class we are all good kinda but not without you 

Love Mom